The Wrestling Tourney
---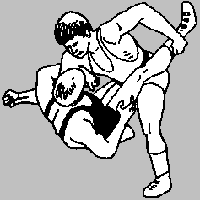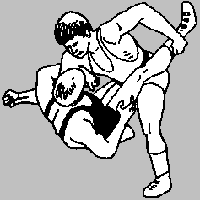 Preferred Educational Software
Product # PR6003--------$129.95
All versions of Windows (including Windows 7/Windows 8/Windows 10)
Intel Macintosh running Windows using Parallels, VMWare Fusion, BootCamp, or Virtual Box
---
Updated version 7.4.03 with new weight classes and additional features now available!
Download version 7.4.03 (updates only!)
Download new formats file (additional formats)
New features for version 7.4.03
Now available!
The Wrestling Tourney On-Line
Wrestling's best just got better!
Our software has run thousands of tournaments!
Manage your tournaments from start to finish!
The Wrestling Tourney - Available Brackets and Consolation Formats
The Wrestling Tourney - Sample Screen Displays
The Wrestling Tourney - On-Line Roster Entry
Great for high school, college, kids, open, summer & state tournaments.

Many new features:

Tournament Setup
Open and team tournaments.

4-8-12-16-24-32-64 man tournaments

Optionally configure 4-8 places

Many consolation formats provided (wrestlebacks, cross-bracketing etc...)

Round robin formats (4-10 man brackets available)

Each weight class can be a different format! (Alpha & numeric weight class names)

Ability to change formats after set-up

Improved features with formats (Custom cross-bracketing, additional formats)

Option to eliminate 1st round byes, and 1st round losers

Define the names of rounds

Restart the tournament at any time

Change scoring criteria at any time

Score byes as forfeits

Option to eliminate first round scoring

Option to renumber bouts (starting number for tournament) Great for multiple divisions

Works with all printers



Wrestler / School Entry
Ability for participating schools to enter their rosters using The Wrestling Tourney On-Line

Longer wrestler and school names

Longer school abbreviations

Multiple wrestlers per team per weight class available (non-scorer option)

Option to pre-enter team names and wrestler names before deciding formats with our roster entry program, The Wrestling Roster. Great for open tournaments

Improved export/import feature -- Optionally enter names and schools in Excel prior to tournament

Optionally allow participating schools to enter their own wrestlers with The Wrestling Roster and e-mail to you

Export place winners to the next level (great for state tournament series)



Brackets
Seeding (manual and automatic) Seed 0 to all wrestlers

Visually seed wrestlers -- See the brackets as you seed the weight class

Records appear on the list of wrestlers to be seeded in winning percentage order

Wrestlers maintain seeded position when re-seeding

Place winners appear on the final brackets

Records and year in school optionally appear on brackets

Champion-3rd-5th-7th place title appear on brackets

Results appear under the winning wrestler

Option to print multiple copies of brackets



Bout Cards
Bout cards (available at any time) - Reprint a single bout card or range of bout cards

Print bout cards by round -- Names of rounds are configurable

Next Time Can Wrestle appears on bout cards

Configure wrestler rest time

Multiple types of bout cards (landscape, portrait, names Only, Custom)



Reports
Numerous reports available to Screen, Printer, Text file, HTML file, Excel comma delimted, AP style

Reports can be printed directly from Print Preview

Team rosters -- Weight class rosters -- Peel and stick labels now available

New results and score sheet reports

Breakdown by place points, advancement points, and bonus points

Team scoring matrix

Print results by round, bout numbers, weigth classes, teams

Place winners (Screen, Printer, HTML, Text file)

Improved appearnce for HTML reports

Announcer's reports

Create a web site for your tournament at the touch of a button
Tournament website examples from The Weirich Wrestling Page
Tournament results from Illinois Matmen



Other features:
Enter results into the computer and advance wrestlers automatically.

Edit or make corrections anytime!

Automatically calculates team scoring using user-defined scoring.

Data automatically saved throughout the tournament.

No worry about power failures!

Leave the program at any time during the tournament!

New mouse and pull-down menu graphical interface

Supports all printers



How do I order

Need immediately?
---
Copyright © by Preferred Educational Software - ALL RIGHTS RESERVED