Champion Wrestling Stats
---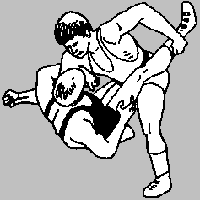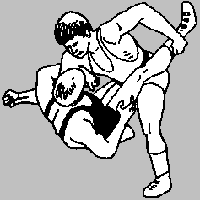 Desktop version (required)
Product # PR6001--------$69.95

Available for iPad/iPhone/Android/Smartphones/Tablets (optional)


Matside Entry (Annual subscription)--------$49.95
Matside Entry (Lifetime subscription)--------$99.95

Mobile Reports (Annual subscription)--------$49.95
Mobile Reports (Lifetime subscription)--------$99.95

Matside Entry & Mobile Reports Press Release




Details for Matside Entry
Details for Mobile Reports
Supported Mobile Web devices
All versions of Windows (including Windows 7/Windows 8/Windows 10)
Intel Macintosh running Windows using Parallels, VMWare Fusion, BootCamp, or Virtual Box
---
Now shipping Version 5.5.0

Download version 5.6.2 (updates only!)
Wrestling's best just got better!

We set the standard for wrestling statistics!

Matside Entry for laptops included with all versions!


Champion Wrestling Stats - Sample Reports
Champion Wrestling Stats - Sample Screen Displays
Champion Wrestling Stats (Matside Entry)
Champion Wrestling Stats (Mobile Reports)


Wrestling's best since 1984. Software that manages your wrestling statistics.
1000's in use across the nation. Maintain complete and accurate statistics.

Many new features:
Graph individual and team results (bar graph)

Insert wrestler images (jpeg) into reports

Drag and Drop Line-up Maker

Print directly from a Print Preview screen

New landscape reports

Track multiple seasons on one computer

Easily select dates with Calendar Date Picker

New label and chart reports

Records statistics for individuals and teams. All levels can be kept in one location.

Reports can reflect 4 user-defined levels (Example - Varsity, JV, Freshman, etc.).

Reports can reflect a range of dates

Reports can reflect dual meets and/or tournaments

Reports can reflect confernce and/or non-conference matches


Reports include:
Individual Reports

Individual and Opponents Totals

Team Reports

Scouting Reports

Query Reports (Select out specific matches by school,date,level,etc..)

Category Leader Reports (You define which leader categories and order that they appear).

Ranked Category Leader Reports (Rank your team from top to bottom with a single category).

Mailing labels, Rolodex cards, Name labels, File folder labels, Name badge labels.

Season report tracking individual dual meet and tournament scores.

User-defined Profile Reports



Other features:
All reports can be sent to screen, printer, text file, or HTML file for Internet publishing.

Wrestler profiles track demographic information including 12 user-defined fields.

Now you can easily track inventory or other information with your stats.

Design your own reports with our new profile report generator.

You decide which fields you want to include in your report. Up to six columns of fields.

Reports can be saved to disk for later use.

Stats can be exported to CSV files.

Built in back-up and restore profiles option.

Written by a wrestling coach for wrestling coaches.

Great for seeding meetings and awards banquets.

User friendly. Easy edit features. Mouse or keyboard interface.

Comes with a well-documented user's manual.

A great coaching tool!



Tracks the following statistics:
All stats (Takedowns, 3 Point Nearfalls, 2 Point Nearfalls, Reversals etc..) are user-defined

All match results (Fall ,Decision, Major Decision ,etc..) are user-defined


Optional Matside Entry and Mobile Reports available for iPad/iPhone/Android/Smartphones/Tablets

Supported Mobile Web devices


How do I order

Need immediately?
---
Copyright © by Preferred Educational Software - ALL RIGHTS RESERVED