How to order
---
Print Order Form

In order to print the ORDER FORM you must have Adobe Acrobat® Reader. If you do not have Adobe Acrobat®, you can download it for free directly from Adobe's web site by clicking the button below.



Faxed Purchase orders

FAX #: (815) 332-1639



Prepaid School, Club, or Personal check

Make payable to Preferred Educational Software



Mailed Purchase Orders

Please send to:


Preferred Educational Software
221 Rivers Edge Drive
Dept. I
Cherry Valley, IL 61016


We accept the following credit cards:




Include the following credit card information:
Type of card (VISA, MasterCard or Discover cards only)

Name on card

Credit card number

Expiration date


Shipping


All orders are sent via United States Postal Service

Please include $7.00 for shipping & handling

Priority Shipping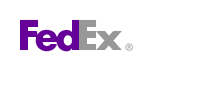 2nd day shipping is available for $25.00

Next day shipping is available for $35.00

Please indicate on your Purchase Order

All Next Day or 2nd Day shipments to Alaska / Hawaii, please add additional $5.00

Need immediately?
30 day previews are available provided the request comes on an official school Purchase Order.

No packages (unless purchased by Check or Credit Card) will be shipped unless we have received an official school purchase order (Mail or FAX).
Payment can also be made with a credit card (Phone, E-mail, or FAX)

Returns

All products are fully guaranteed and the purchase price is refundable provided the package returns meet the following criteria:

Packages are returned in a resalable condition

Packages are returned in a timely manner

30 day preview policy

Packages returned after 30 days will incur a 20% restocking fee

Packages which are returned must be insured

We are not responsible for lost packages



If you have technical questions, please call Toll Free (888) 959-2016 or leave us E-Mail.
---
Copyright © Preferred Educational Software - ALL RIGHTS RESERVED